It's wintertime now, but that means Spring is on the way.
With a little planning and not too much effort, you can act now to freshen up the look of your workplace (or home) for the springtime.
Here are a few suggestions which would work well for most locations in our part of East Texas.
Groundcover
Why not try some Mondo Grass if you want a natural border around your landscaped areas? It can grow to about 6-10 inches in height and does well in partial sun or shaded areas. It does require sufficient watering to thrive.
Mondo grass is sometimes known as Monkey Grass, and is an evergreen – so it looks good in your landscaping all year long. It can vary from light pale green when receiving more sun to dark green in full shade. And there are a variety of cultivars with different flowers and leaves.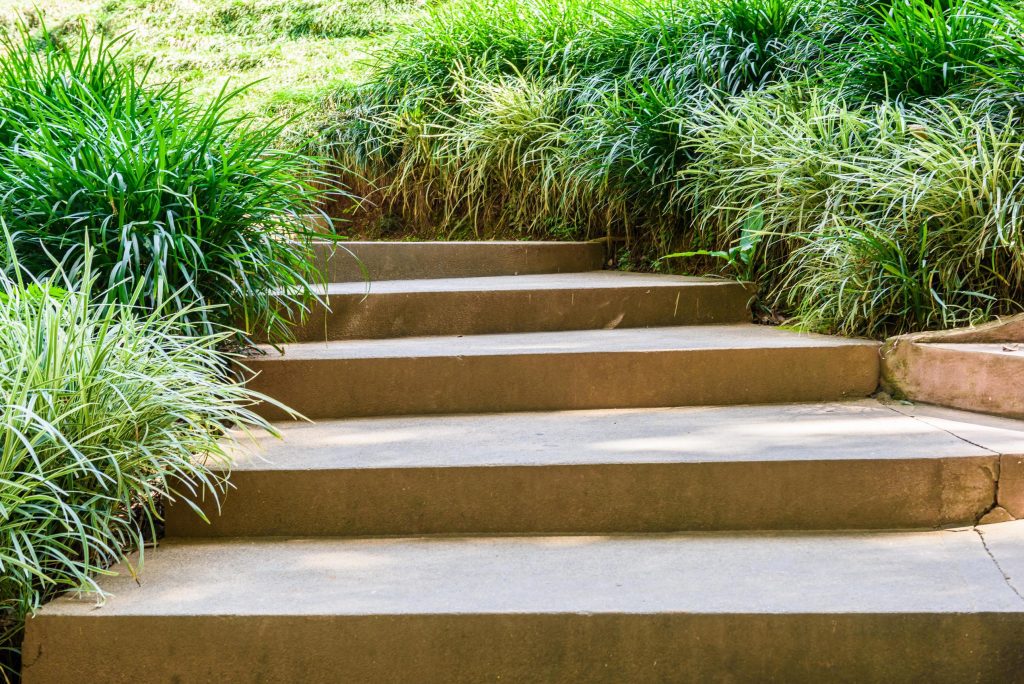 Or, if you have an area that is always in the sun, you might be interested in trying some Golden Oregano. It can handle the occasional East Texas drought far better than something like Mondo Grass.
Golden Oregano (Aureum) is an evergreen in areas with milder winters, but if planted much further North than Interstate 30 and it might not survive the winter weather. That really just depends upon how much snow and ice arrive in any given year.
As an added plus, butterflies are attracted to Golden Oregano – and you can use the leaves in cooking recipes which call for common oregano if you wish.
Vines
If you have a fence line, trellis or other "climbable" feature to your landscape, you may want to consider adding a vine.
If you like the idea of drawing in some butterflies (see Golden Oregano above) and hummingbirds, try Coral or Trumpet Honeysuckle. It works well with natural lighting anywhere from sun to partial shade and is an evergreen.
Its red flowers will add a burst of color beginning in the Spring and then sporadically again throughout the Summer. You'll see the most flowers with full sun. And it's native to Texas, y'all!
One caveat for that honeysuckle, though – if you're growing it from seeds, you'll need to wait and plant them in the Fall, since they need to go through a Winter season to germinate.

Or, if you don't mind the need to replant annuals each year, you might find the beautiful flowers of Mandevilla more to your taste.
The flowers can be red, pink, yellow or even white. It's originally from the tropics, and does well here in East Texas – but may not survive winter weather without some special care. It does well when planted in a container, so you could consider leaving it in a container outside in the Spring and Summer, then relocating it indoors when the weather gets too cold.
Mandevilla likes full sun to partial shade.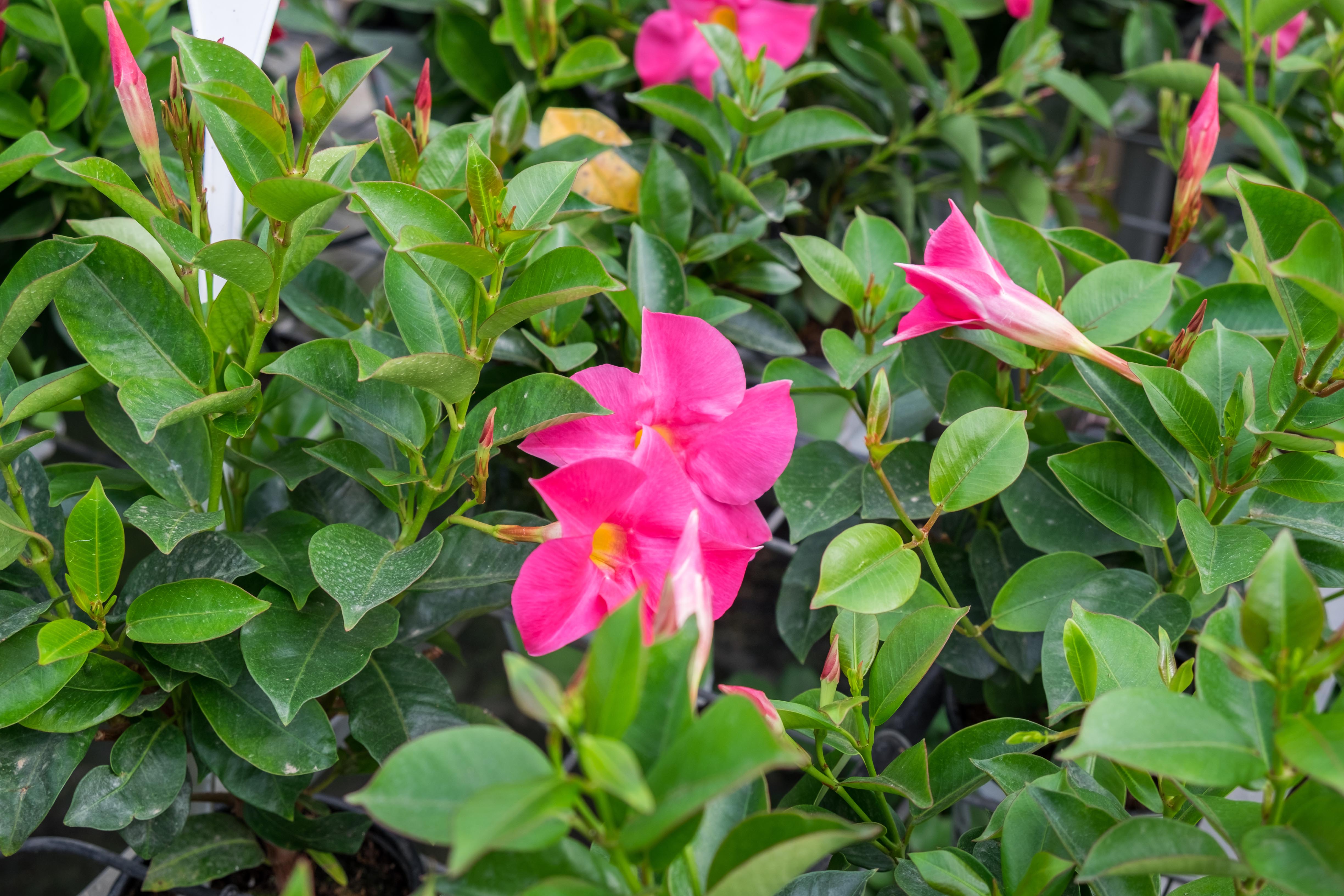 There are a wide variety of landscape and ornamental plants which do well in East Texas. Some prefer shade and other want full sun. Some need a lot of watering and maintenance, but others are fairly self-sufficient once established.
At Petty's Irrigation, Landscape and Pest Control we help businesses plan, establish and maintain beautiful landscapes to make an attractive first impression on their clients. If you want a nice landscape for your business, but don't want to spend all your time trying to figure out what to plant, when to plant it and how to keep it healthy… contact Petty's today at 800-258-9184 or info@pettys.com to ask what we can do for you.
In case you didn't notice (hint: it's part of our name), we also offer installation and maintenance of irrigation/sprinkler systems – and now pest control services, as well. We'd love to work with you to do our part to keep East Texas beautiful!