The amount of rain that us East Texans have received in thes past couple of months could be great for one's yard. But for those without proper drainage, it could be devastating. Not only to one's yard, but also to their homes.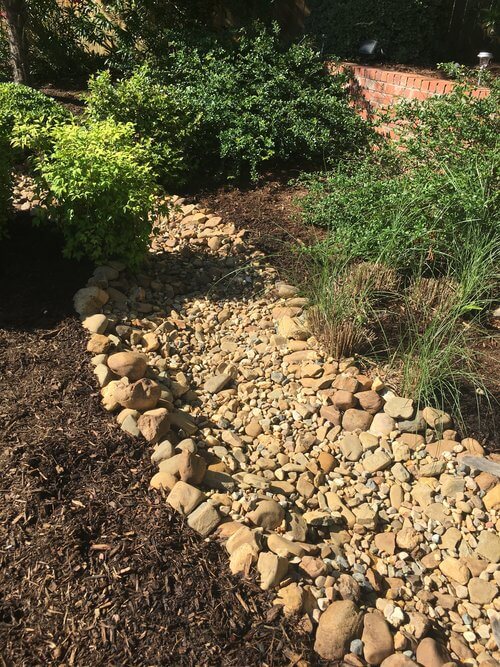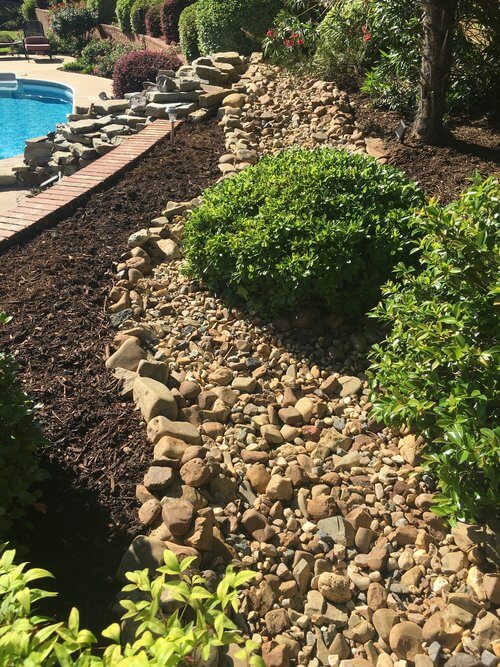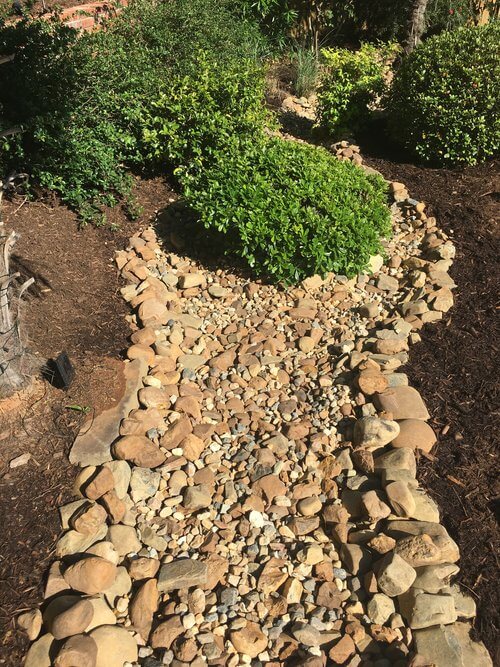 ---
This stylish dry creek bed does an amazing job of preventing wash outs. At the same time, it protects the foundation of the retaining wall and, in turn, the swimming pool area.
Thank you for reading, and please Click Here to schedule a free estimate today!