Petty's has grown over the years from only servicing irrigation needs to additionally installing premium landscape designs and lawn treatments. We are now looking to further our company to service more of your home and property's needs, to stay safe and beautiful, by offering pest control!
With the new department comes great new services AND prices. Below, you will see an online-flier of our new offer to those who sign up with a Petty's Pest Control Contract!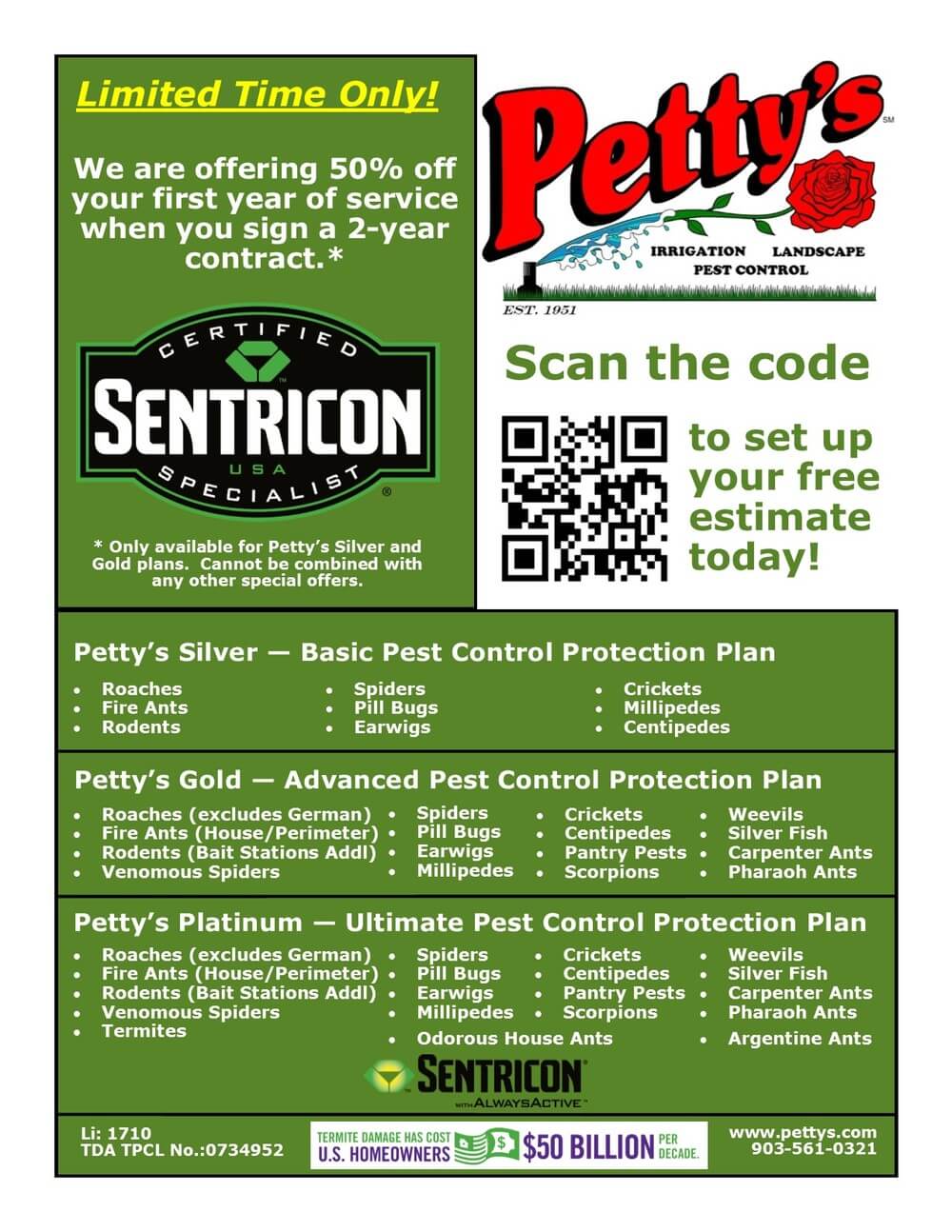 Call now for more details!